2 minutes
A key takeaway from Strategic Innovation Institute™: Empowering a well-chosen team can enable project success.
Strategic Innovation Institute emphasized that leaders can "gain control by letting go."
Case in point, my CU launched a "streamlined" version of digital account opening and consumer loan applications last fall. Putting the right people in charge of the project and not bogging them down with ongoing meetings aided our positive outcomes. 
How We Chose the Team
Anytime you are attempting to put the right people in charge of a project, two main factors come to mind: 1) position within the organization, and 2) skill set. When optimal, these two factors are one in the same. While this can be difficult to do, looking at both served us well in placing the right people in charge of this project, thus driving success.
How We Let Them Lead
If you have the right people, the next thing to do is empower them. That is, get out of their way! Let them lead what needs to be done. Yes, senior leadership needs to provide goals, deadlines, etc., but let those who have been empowered determine and decide how to take the team there. After all, if these individuals have been entrusted with being in charge, they should be able to guide the destiny.
Next Steps
At this point, we are so thrilled with the new processes that for the first time we are using Google Ads to promote usage. Before this, we knew our process was "clunky," so directing people to use this digital channel would not have been good. We also are planning to use the project management process described at the institute with upcoming endeavors. Doing so will allow more involvement by the functional areas most impacted by a project, and additional projects to be successfully completed. cues icon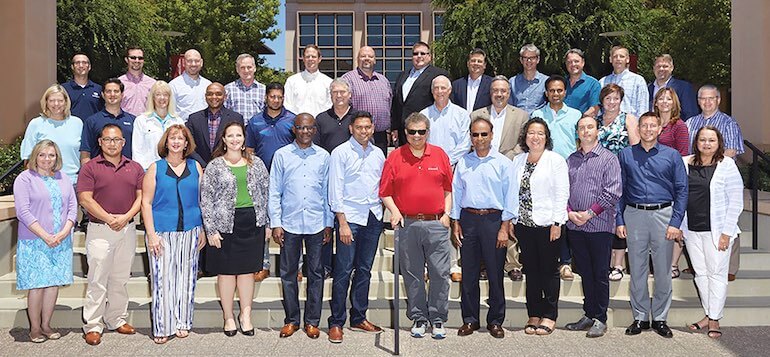 CUES member Michael M. George, CIE, CCE, is SVP/chief marketing, innovation and advocacy officer at $1.5 billion Kern Schools Federal Credit Union, Bakersfield, California.