2 minutes
Finding and leveraging UGC in your digital marketing strategy can build brand loyalty and trust.
This article is reprinted with permission from the Kearley & Company blog. Read the original here.
There are many ways to get your members' attention. Whether it be from posting about an upcoming event, a lower price for a product or even a giveaway—all of these and more can boost the number of eyes set on your brand, credit union or product.
But none of the above examples can garner as much trust and loyalty from your members as user-generated content.
UGC is original, brand-specific content created by your members and is primarily published on social media or other channels. It comes in many forms, including images, videos, reviews, a testimonial or even a podcast.
UGC's impact on the marketing world is so large it has become known as the modern-day word-of-mouth. And as we know, word-of-mouth is a free, usually positive form of publicity produced by consumers and brand loyalists who are involved with your organization.
People loyal to your brand will post what they love about your products or services, a positive review, video testimony about how helpful your service is, etc. (Maybe they already are! Be sure to check for tags on social media.) Here's an example from Lululemon, posting post-workout pictures on Instagram, with the customers' consent: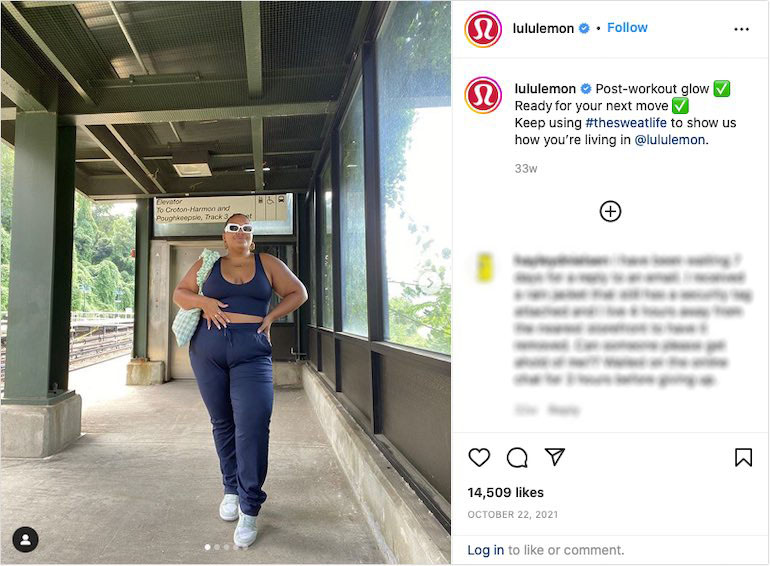 But even your employees can get in on the UGC fun. As an employee, you can create content that describes why you like working at your credit union, by filming the daily process of how products and services are made or delivered, by highlighting certain features (e.g., new technology) and much more. Here's a video example via YouTube of a FedEx team introducing new technology for delivering packages:  
All in all, UGC is authentic content that establishes a level of dependability for your brand. It's a cost-effective way to increase your community and influence the final stages of your members' journey. After all, trust positively influences relationships, right? Let your members do the talking.
For information about important Instagram trends to watch in 2022, click here.
Elisa Rode is president of Kearley & Company, a strategic marketing consulting firm based in Fort Worth, Texas. She has been with the agency for more than 25 years, working her way up from copywriter. During that time, she's served various credit unions and financial institutions of all asset sizes across the country and has won several ADDY, CUNA Golden Mirror, and Lone Star Awards for her work. Rode has also served as the Government Relations chair for the state of Texas for the American Advertising Federation for the last several years.