1 minute
Peach State FCU provides spot for sharing books outside headquarters.
The staff of Peach State Federal Credit Union have joined more than 40,000 other book lovers around the world in making books available to passersby with their own Little Free Library, which stands outside its Lawrenceville, Georgia, branch.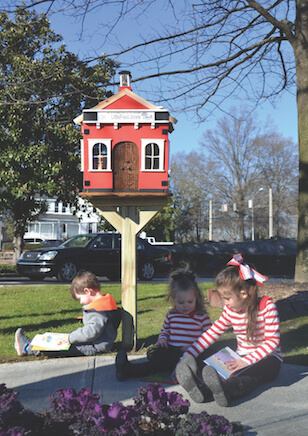 The tiny library on a perch was built by Peach State FCU's training manager Crow Hunter, who does woodworking as a hobby.
The library was initially stocked with books donated by credit union employees and now is supplemented with contributions from its patrons.
"At first, we didn't see many donations, so we posted on our social media profiles and our digital message boards in the branches that we were seeking donations, and we received more books," says Heather Griffin, marketing manager of the $316 million credit union serving 44,000 members.
"Now that the library has been 'open' for [more than] six months, we've begun to see books being brought back and new books appearing," she adds.
The Little Free Library organization promotes the installation of these tiny exchanges, where books and magazines can be freely borrowed and added, with the aim of championing literacy and a love of books. As of June 2016, the nonprofit organization reports more than 40,000 registered sites in all 50 states and more than 70 countries.
"Having a Little Free Library aligns with our roots in education and our commitment to the communities where we serve members," Griffin says. "We chose to install it at our downtown Lawrenceville branch because it's convenient not only for our members, but for residents and visitors to the town."
Peach State FCU's little library is built in the style of an old-fashioned schoolhouse, another nod to its origins, founded as Gwinnett Teachers Credit Union in 1961. The credit union now serves eight Georgia counties.
Karen Bankston is a long-time contributor to Credit Union Management and writes about credit unions, membership growth, marketing, operations and technology. She is the proprietor of Precision Prose, Portland, Oregon.