8 minutes
The need for services that protect employee well-being and performance is greater than ever before.
While a growing number of employers are taking proactive steps to address the rising awareness, and prevalence, of mental health issues impacting their organizations, mental health continues to carry a certain amount of stigma. Some companies are taking steps, though, to bring these issues out in the open.  
Mental health takes its toll on employees—and employers.
Scott Foster is president of Wellco, a health and wellness solutions firm. He says that 83% of employees name work as their greatest source of stress. "They're anxious, they're depressed, they're in pain and they can't sleep," Foster says. "These are all related to stress and mental health issues. Burnout has become so prevalent that more than 40% of employees say they are feeling burned out at work."
The need for preventive mental health services is more important than ever before.
Why Should Credit Unions Be Concerned?
Why worry about employee mental health? The answer should be obvious: because mental health issues impact employee well-being and, ultimately, performance. Credit unions need to commit to establishing an environment and culture that support employee mental health—and one that offers ample resources and opportunities to address issues that may emerge.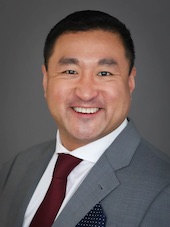 Mental health struggles can severely affect one's productivity, focus and motivation at work.
"Mental health is a critical and essential part of an individual's overarching medical health and holistic well-being," says Marc S. Lener, M.D., a practicing psychiatrist and founder/CEO of Singula Institute in New York. Credit unions should be as concerned about employee mental health as they are about physical health, he says. "Mental health struggles can severely affect one's productivity, focus and motivation at work."
By having their mental health taken into consideration, employees feel more understood and welcomed by their employers, Lener says. "Above all, encouraging individuals to care for their mental health can improve thinking, decision-making, workflow and relationships at work. All of these translate to increased productivity, a healthier work environment and a more compassionate company culture."
Mental Health and the Pandemic
Burnout, says Foster, is "five times higher than before the pandemic." Employees, he says, can't sleep. They're suffering from depression and anxiety more than ever before—and they're looking to their employers for help. "Social isolation is rated one of the top health crises within our nation at this point," says Foster.
It's not just the pandemic that is triggering so much angst this year, though. Added to the COVID-19 concerns that are impacting all of us, concerns about protests around the country since George Floyd's murder, a highly divisive election season and a siege of the federal capitol. There's plenty on employees' minds these days, much of it negative.
CUES member Leo Ardine is president/CEO of $304 million United Teletech Financial Federal Credit Union, Red Bank, New Jersey. But he's much more than that. He's also a graduate of the Search Inside Yourself Leadership Institute and a coach, instructor, speaker and facilitator. He's a certified mindfulness instructor and a Goleman meta coach. Suffice it to say that Ardine is committed to the well-being: his own, and that of his credit union, its members and his staff.
One of the problems with so much that is facing the country today is uncertainty, Ardine says. "Our brains are wired to look for patterns," he says. Without readily identifiable patterns, or outcomes, the unknown can become particularly stress-inducing.
"I can certainly say in my life that I am more on edge than I have been before," says Ardine. "What I keep hearing from people is 'When is it going to get back to normal?'" The answer to that question is elusive. Few probably envisioned the virus would still be fueling disruptions and shutdowns at the end of 2020. Credit unions and their leaders can play an important role in helping to initiative conversations about mental health and providing mental health support and resources for employees.
Minimizing Mental Health Stigma
Even before the pandemic, $252 million Michigan Legacy Credit Union, Pontiac, Michigan, had taken a proactive approach to mental health, says Jessica Schaffner, VP/human resources and training. The credit union has an employee assistance program and had provided training about mental health issues before the pandemic. It has reiterated that this is available now as employees are feeling a greater sense of isolation, Schnaffer says, because they are working from home or just generally keeping more distance from other people.
In some ways, the pandemic has provided a perfect opportunity to illustrate how we are all impacted in our personal and professional lives by various stressors. COVID-19 has been a high-profile shared stressor, one that can certainly be used as a launching point for conversations about mental health.
Bringing mental health issues out into the open through conversations can help, according to Ardine. It's important, he says, "to ensure that you're creating a space where people feel comfortable talking about it." He points to work done by Google's Project Aristotle with high-performing teams as an example of the kind of things that can be done to create a sense of psychological safety in teams.
Leaders, says Ardine, can take the initiative with these conversations, being open about their own concerns.
By demonstrating their own insecurities and vulnerabilities, Ardine says, leaders can help establish and support a climate of trust. He says he doesn't mind sharing his own vulnerabilities with his team. For instance, his mother is in an assisted care facility and, he says: "I don't mind sharing with them that I'm worried about my mom; I don't mind using myself as an example."
It's important, he says, "to not be afraid to show people that, 'Yeah, this is affecting me too, in ways that are significant and meaningful.'"
That's true during the pandemic, which has brought such issues to the forefront, but it's also true in more normal times. At any given time, all of us are likely facing a variety of stressors at work and at home. Having conversations helps to normalize these experiences.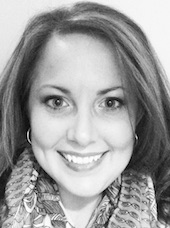 VP/Human Resources and Training
Michigan Legacy Credit Union
Mental health can be comprised of so many different things. Maybe it's a budgeting concern. Maybe it's conflict resolution. Maybe it's something going on at home.
Besides making help available in emergency cases, credit unions can create opportunities to minimize stigma in the work environment by providing counseling sessions through employee assistance programs, Lener says. He points to Starbucks' efforts as an example.
"Last year, Starbucks committed to giving some employees access to 20 free sessions with a mental health therapist or coach at no cost," he says. "Other initiatives to promote a healthier work-life balance included giving employees access to meditation apps and online mental health resources, permitting schedule flexibility or more time off for those who need it, and encouraging leaders to openly discuss issues surrounding employee mental health and wellness."
These types of broad efforts can help bring discussions about mental health concerns out in the open and prompt discussion and understanding.
As Schaffner points out: "Mental health can be comprised of so many different things. Maybe it's a budgeting concern. Maybe it's conflict resolution. Maybe it's something going on at home." The bottom line: We all are impacted by a wide range of concerns that take a toll on our mental health.
Best Practices in Helping Employees Struggling With Mental Health Issues
Ardine says that he jokingly reminds people that this is a new experience for everyone. "How many pandemics have you been through? This is my first!" he says. Consequently, he adds: "This sense of discomfort that we're feeling is normal."
Working with his leadership team, Ardine says that he is focused on three things he believes they need: certainty, autonomy and esteem.
During uncertain times, addressing employees' needs for certainty can be challenging, says Ardine. But his credit union does this in part by sharing information about the virus.
"It might be the infection rate, or how many people we can have in our offices," he says. "We don't know how it's going to end, but we do know the milestones so we can communicate around those."
This doesn't just happen overnight, of course, and it can't happen in an organization that hasn't already established strong community and trust.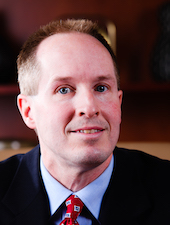 Don't assume what your employees need. Ask them!
Foster says organizations need to establish a strong foundation of psychological safety, trust and dignity among employees and leaders. That might include a wide range of resources and tools—from benefit offerings, to preventative screenings, EAPs and nurse advice lines. It's also important, he says, "to have conversations as a community."
Ongoing dialogue is critical, Foster says. "Don't assume what your employees need. Ask them!"
Next, he suggests, take a cue from Aretha Franklin and make sure you demonstrate respect for your employees. "Almost all employees rate being treated with respect as more important than recognition, or almost anything else." He points to a well-known tenet that applies here: "Most people don't care how much you know until they know how much you care."
Employees who work in an environment of open communication, trust and transparency are more likely to feel comfortable coming forward to their managers, HR and others with their own mental health concerns or concerns they may have for others. It's important for credit unions to be proactive, though, in establishing and nurturing a culture that lends itself to this type of openness and transparency.
Writing for Harvard Business Review, Deborah Grayson Riegel suggests three ways employers can help address mental health issues in the workplace:
Talk about health holistically. Why make distinctions between physical and mental health? Stress, Grayson Riegel notes, can be as draining for employees as suffering from allergies.
Don't try to fix people. It's human nature to try to solve others' problems, but most credit union professionals are not also mental health practitioners. Point employees to resources, but don't attempt to be a therapist yourself.
Listen. While you shouldn't attempt to diagnose or treat employee mental health issues, you can offer a supportive sounding board.
Credit unions should also recognize the important role that managers and supervisors play in terms of employee mental health and take steps to ensure they are armed with the education, information and resources to build a supportive environment for employees.
Overall, says Schaffner and others, the importance of ongoing communication can't be stressed enough. "Make sure you're routinely communicating with your team," she advises. "Make sure they're aware of the available resources for mental health and the available training that you have."
It's also important to not be judgmental or punitive when it comes to employee mental health, says Lener. "When employees are struggling with performance issues, the primary focus of employers should be to approach the individual first in order to uncover challenges and develop solutions. Although results, measures and deadlines should never be left aside, it is not recommended that managers criticize employees directly around issues involving personal struggles or pressure them to recover from their mental health challenges quickly."
Finally, Lener advises, employers need to avoid being closed-minded. "If an individual is opening up to you about a situation, then listening with compassion and reciprocating with vulnerability can strengthen your connection and work relationship."
The credit union industry is a high-touch industry, Foster stresses. "Use your passion and your culture and your programs, including mental health programs, to help your people feel like heroes."
Ardine agrees that credit unions are in a unique position to use the power of connection to help address mental health issues. "We're an industry that has this motto—people helping people—that gives us a leg up on everyone else," he says.   cues icon
Lin Grensing-Pophal, SPHR, is a writer and human resource management and marketing communication consultant in Chippewa Falls, Wisconsin. She is the author of The Everything Guide to Customer Engagement (Adams Media, 2014) and Human Resource Essentials (SHRM, 2010).
Earn an Executive Certificate in Human Resources!
Build your analytical acumen, and fine tune your evaluative, presentation, and communication skills.
Register now for the online Strategic Human Resources Leadership Cornell Certificate Program, running March 17-May 11, 2021.

Register Today